choose wedding ring
3 min read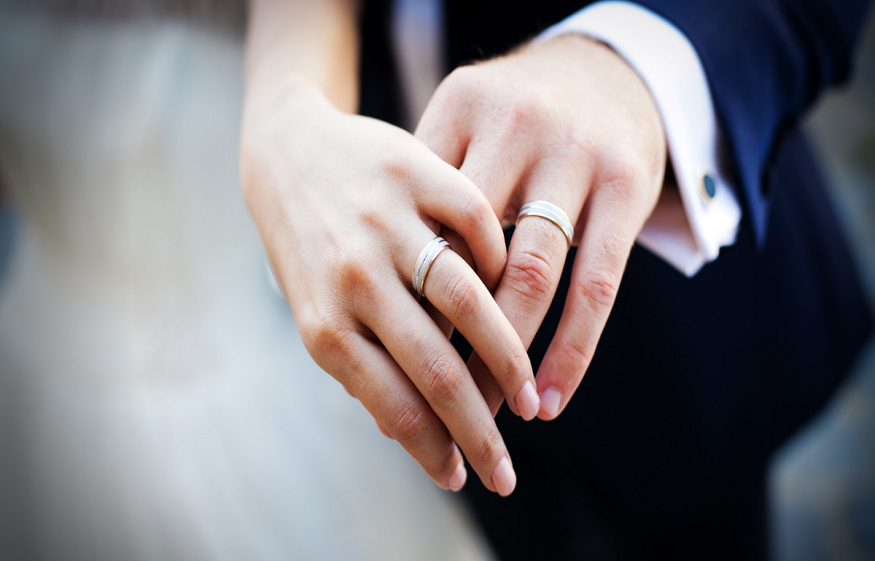 Wedding rings are the only "lasting" items on your wedding day . Well ok, you will also have the photos, but you will see them less often.  What had caused a crush (or not). And then they were asked where they bought their wedding jewelry and if the couple decided to go for matching designs. Here are their answers.
PAY ATTENTION TO THE CARATS AND THE QUALITY OF THE GOLD
Mel: We bought different wedding rings, I don't like yellow gold and he liked him.But we agreed on 18 carats. I wanted a very simple wedding band too, without hollows, without diamonds because working in a butcher's shop, I didn't want to have any residue left on it at the end of the day.
Groundhog: We each chose according to our respective tastes, Monsieur was reluctant to wear the wedding ring all the time (and finally he got used to it). For my part, I tried to match it to my engagement ring.
Delphine: We chose the one we liked. We went to all the stores, salon de l'alliance, then in the end he found his at the supermarket in our town and mine, I found it at a town jewelery chain. They are not fitting, but both in white gold. We chose them according to our desires and the price too.
Vanessa: We worked on impulse, not specially matched but both in white gold because we don't like yellow gold. And we had the chance to choose from a small specialized jeweler who works with 5 designers and who is passionate, so a real treat.
Nancy: We wanted matching, simple, stone-free wedding bands. Something timeless. We have exactly the same ones, my husband's is just a little wider.
Lindsay: Initially, we wanted matching wedding bands. But not finding our happiness, we fell in love with everyone.
Hélène: Here it was a big crush on the model that combined our simplicity and our complementarity… Chosen separately, they finally marry perfectly together! Here they are in pictures:
choose wedding rings
ADAPT YOUR WEDDING RING TO YOUR ENGAGEMENT RING
Valérie-Anne: We chose our wedding rings from the same simple range, with a small engraving in the middle. The only difference between his and mine is that I have a few small diamonds.My engagement ring being in yellow gold and white gold it looked good. We fell in love together. It seemed essential to me that we have the same
Alice: We bought them from our usual little jeweler… Monsieur had spotted his for months already, well before talking about marriage, I chose mine based on my engagement ring and that of my husband!  Thanks to this gesture we saved more than 200€ on my alliance and the engravings were offered! Here they are in pictures:
choosing wedding rings
We went to the jeweler where my husband had my engagement ring made. My husband chose a yellow gold half-ring wedding ring with an elvish engraving all around a little like in the lord of the rings except that the sentence is a sentence (in elvish) which is dear and secret to us, and I have asked the jeweler to make me a wedding ring to match my engagement ring, I wanted them to fit together and my wedding ring to enhance/emphasize my engagement ring.
Julie: for darling and me, they are the same alliances, very simple rings, but yellow gold for the gentleman and pink gold for me.
GO TO A SPECIALIZED SALON
Audrey: We fell in love with the wedding fair in our region. A very cute shop that presented a good number of models and was very patient in helping us find THE perfect model for both of us that goes together and with my engagement ring too…the + is the living room discount which allows save a lot when we book locally.