Why Getting A professional Diamond Appraisal Is Especially Important
4 min read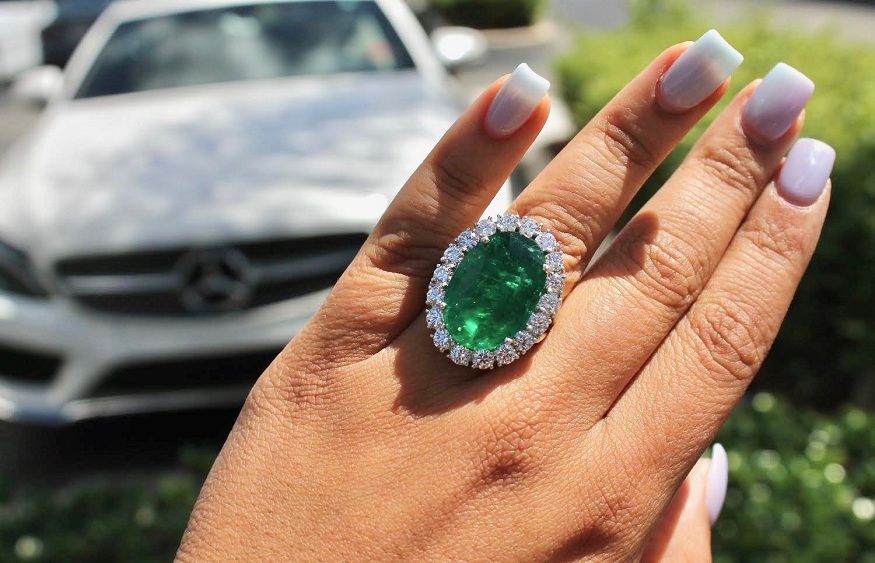 Diamonds are one of the most sought-after gemstones people want to have. Due to their high value and amazing appearance, people are interested in buying them. If you already have some diamonds or a piece of diamond jewelry, then you are the luckiest one. As they are very rare, it means that they have a special worth in the market. When you are going to sell your diamonds or buy some pieces, its appraisal is important to go through. There are many important reasons why you should go for an appraisal from experts.
Before going through an appraisal, you should understand what actually diamond appraisal is and how it is different from a grading report. Let's discuss in detail:
Introduction to diamond appraisal
Of course, you might have heard of diamond appraisal, but do you actually use it. It is an assessment of the value of a particular stone in the market at a particular time. You cannot do an appraisal on your own. This is why it is important to get it done by an expert appraiser. The appraiser you are going to choose should be trained in gemology and valuation. They must have some experience and expertise in the gemstone industry. Once the appraiser is completed, you will get a document issued by an appraiser. This document is designed to give an idea of the value of gemstone like diamonds.
In any case, if you have a piece of diamond jewelry like a ring, a necklace, or a bracelet, then you will get a document, in which the value of the entire piece is mentioned. An appraiser will issue a document with the value of the entire item if it is requested by you.
Is there any difference between a diamond appraisal and a grading report?
Of course, there is a huge difference between a diamond appraisal and a grading report. Make sure you know that the appraisal of diamonds is not the same thing. When it comes to diamond grading, it involves the procedure, which is used to measure its quality features. In the diamond grading process, a grader does not give a monetary value to the stone. On the other side, if we talk about diamond appraisal, it is a procedure involving the quantification of diamonds. How much a diamond is worth, is all about appraising it by experts. The appraisal will be done according to the quality of diamonds and other factors such as market demand. So, you need to take care of the appraisal process when you want to sell your diamonds for any reason.
The reasons can be many when it comes to appraising your diamonds by going to experts. Some are mentioned below:
Peace of mind
One of the most popular reasons to get your diamond appraised by an appraiser is your own peace of mind. When you are familiar with the actual value of diamond jewelry, it will give you a practical reason to buy or sell it. An appraisal is important because it will reassure you that you will easily get money when you sell it after some time.
Insurance
The second and the most important reason to opt for an appraisal process is insurance. When you buy diamonds, insurance must be there. If something happens to your diamonds or diamond jewelry, then you can enter a situation of risk if not insured. As its investment costs you high, this is why it is important to get diamond jewelry insured. If you have insurance, then you can later get its claim. Getting insured your diamond jewelry needs a little money to invest so that you can purchase the insurance.
Shopping
When you are shopping for diamonds online, then chances are, you will have to use an appraisal. If there is a significant difference between the price the diamond is sold at and its appraised value, then it can give you an additional benefit.
How to do a diamond appraisal?
You can use many ways to perform a diamond appraisal. One method is to get the diamonds appraised once you have purchased them. But keep in mind that it must be done before the expiry date to become eligible for a refund if not satisfied with the quality. No matter if you want to buy or sell your diamonds online, your diamond just needs an appraisal physically. A jeweler will send an appraiser to your place to perform this process. Before paying for the stone, you can also get it done by an independent appraiser. All you need to do is to select a professional and reputed diamond appraiser. They must have the right expertise to handle the appraisal process in the right manner.
Buying diamonds at BUCH ROEDERS can give you peace of mind and satisfaction because they provide quality diamonds. They perform an appraisal process for your jewelry professionally.