5 TIPS FOR MAKING YOUR WEDDING TABLE PLAN
3 min read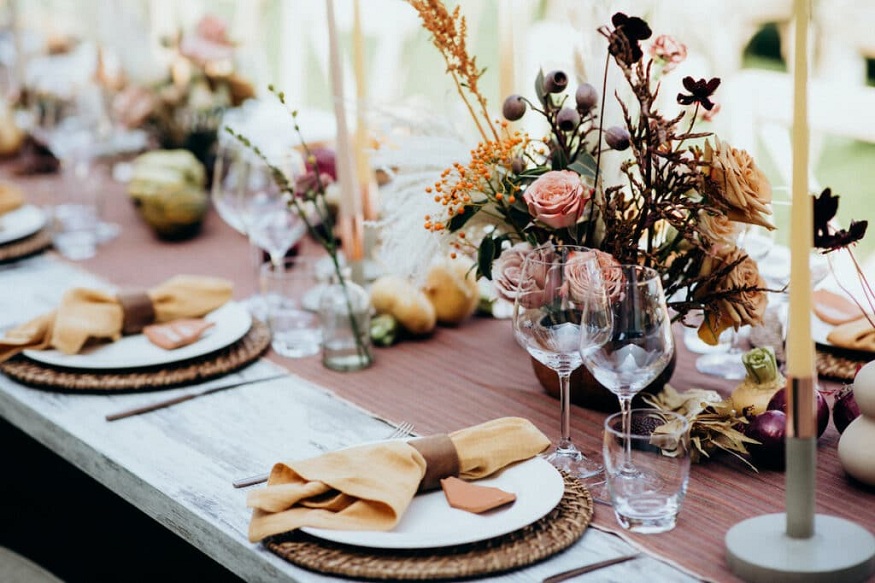 Haaaaa the wedding table plans ! If you are only at the beginning of your preparations, you have surely not yet tackled this difficult stage responsible for the freakout of many future brides… But the good news is that I have 5 good tips for help you place your guests without having to worry too much. Here they are.
5 TIPS FOR MAKING YOUR WEDDING TABLE PLAN
To make a wedding table plan , you have to start by getting organized. We take the final list of guests and we make groups: family, close friends, school friends, children etc… the best is, as far as possible, to bring together people who know each other (and get on well, because that if it's for it to go into fistfights with small ovens thrown at high speed it's useless). If your parents have invited friends, I advise you to put them at the same table, in the same way you should surround yourself at the head table with your wedding witnesses and best friends (if you are not too many you can also make a whole banquet tablefriends, it's really hot! ). At one time the tradition was that at the head table the newlyweds were surrounded by their parents, but hey, we don't give a damn today about what was done yesterday. Your parents will enjoy being with their friends just as much as you will with yours.
We present to you the partners of the blog, the rest of your article just below:
DON'T START YOUR SEATING PLAN TOO SOON…
There is no point in starting to organize your wedding table plans 10 months in advance. I had done it (my table plans were ready even before I had the marriage proposal #maniacodepressivedelorganisation) and I can tell you loud and clear: IT IS NOTHING! Because anyway as long as you don't have the final answer from the guests everything will change. Besides, I don't want to scare you, but even on D-Day it happens that the guests take initiatives (bad ones, we grant you) and that they make some changes to their sauce. Nice…
NOT TOO LATE!
Making a seating plan, depending on the constraints, can be looooong. Something and something don't get along (in Bordeaux, we call it break-ins) so they shouldn't be next to each other, thingy wants to be next to trumuche… and your parents who may also put their grain of salt in it… if you have a lot of relational constraints between your guests it is better not to do it at the last minute. I would say that in terms of timing, two months or even a month before the wedding is ok.
IF WE CAN, AVOID DOING THIS DAMN TABLE PLAN
We're not going to lie to each other, making table plans is really not the glamorous thing when organizing a wedding, so if you can escape it, do it! If nothing obliges you to place your guests in a specific place, do not hesitate to let them do as they please. At best you can make groups of guests who will all go to the same table but sit next to whoever they want, but really, I repeat to you, if you can avoid the seating plans and let your guests do as they feel. Don't worry, everyone will find a place to sit.
NOT CARING ABOUT GUEST REVIEWS
Despite the inter-guest relationship constraints I mentioned above, I advise you -as far as possible- not to take them too much into account. That is to say that of course you are not going to stick next to two people who cannot puff each other (otherwise it would amount to deliberately ruining the good atmosphere of your wedding) but in all the suggestions of "  and you could put me next to…