A Man's Guide to Casual Shoes
3 min read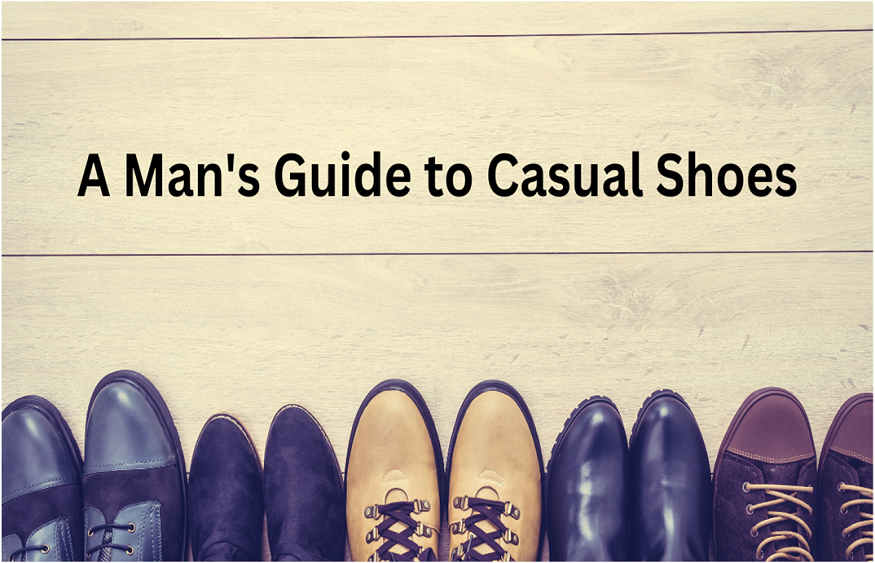 Footwear has been the go-to selection for any man due to the acceptability of casual clothing in businesses as well as parties. However, improper footwear might place you in the worst-presented category, no matter how well-dressed you are. You may wonder how one can make a mistake with casual shoes; after all, they are called casual for a reason. Therefore it is a no-brainer, right?
You are, however, wrong!
Casual shoes for men have grown in popularity and acceptability across various events and locations. There are too many designs and options to choose from, making it difficult to decide.
Understanding the many styles of casual footwear for men is essential for nailing your appearance. Here's a list of them:
Everyday sneakers
Sneakers are the most popular footwear staple among people of all ages. No man's collection is complete without a solid pair of everyday best sneakers for men. Sneakers are available in a variety of designs and forms. The four most common are simple, elegant, slip-on, and athletic.
JFW Stellar Polyester Lace Up Mens Sneakers is the one that combines all of these forms. Sneakers aren't just comfy to wear but can also be tailored to match practically anything in your wardrobe.
Slip-on shoes
Summertime favorites, slip-on shoes, are easy to use and provide all-day comfort. Shirts, T-shirts, jeans, trousers and shorts, and slip-on shoes like Textile  Regular Slip On Mens Slip On Shoes go with anything. If your employer does not have a rigid dress code, they are also an excellent alternative for the workplace.
When it comes to professional attire, choose modest shades and patterns.
Loafers
Trips across the street with your cool, laid-back partner. Your partner in crime for a night of fun at the pub. On a Sunday evening, your loving date. We're not talking about a close friend, coworker, or significant other. We're talking about loafers! They are stylish, comfy, and above all, trendy. No matter the material, if you are looking for black shoes for men go for loafers. Mens Leather Slipon Loafers are a great choice for formal wear.
Boots
Who doesn't appreciate an excellent pair of boots? Add them to your must-have footwear, whether you prefer robust army boots or stylish square-toed ankle boots. Men can wear them with trousers and plaid shirts or slim-fit jeans and jackets for a smart-casual look. Another part that we love about boots is the comfort of wearing them on, slip on options like Leather High Tops Slipon Mens Boots are highly recommended. If the leather is slick enough, they can be worn with more formal outfits.
Moccasins
This casual slip-on footwear for men is sometimes confused with loafers and features a design that is quite similar to boat shoes for men. They are sometimes referred to as driving shoes and house shoes. Louis Philippe Leather Slipon Mainline Men's Moccasin Shoes lack a heel and are composed of the identical material as the top and sole/outsole. Rubber capsules on the sole/outsole may or may not be present. Due to their super-soft structure, they are incredibly comfortable to wear. However, because it lacks a strong sole/outsole and foot support, it is unsuitable for a lot of walking or other athletic activity.
Now that you understand the fundamentals of selecting the perfect casual shoes, combine them with the appropriate attire. Casual shoes are much more likely to become worn out than formal shoes. This is the reason investing in the appropriate pair is critical.
We hope this article has helped you refresh your knowledge of fundamental footwear style! Find your new favorites and flash them throughout the city like the fashionista you are.