How to apply lipstick perfectly?
3 min read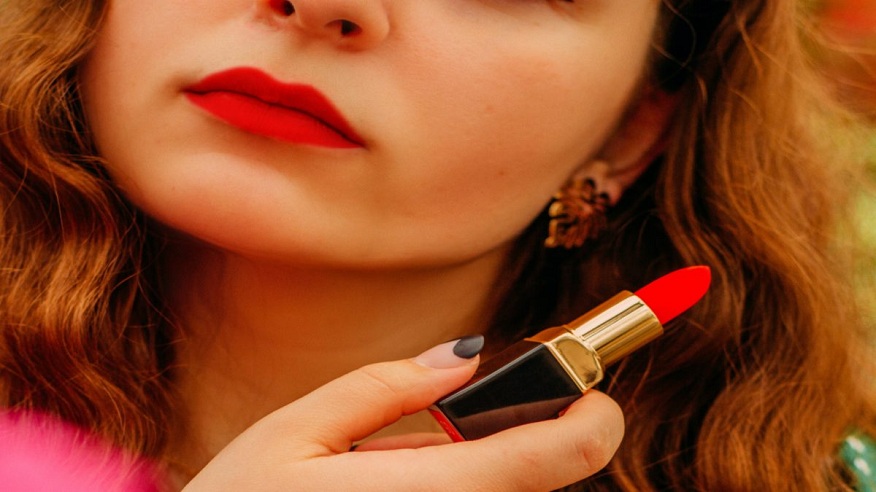 Lipstick has long been the crowning jewel of any makeup regimen. From the earliest civilisations that used crushed gemstones and berries to the modern array of hues and finishes, lipstick remains a fundamental expression of personal style. But applying lipstick is more than just a routine; it's an art. With the right technique, lipstick can accentuate the lips, complement the rest of your makeup, and elevate your entire look. And while every shade and finish, from luxurious matte finishes to powdery lipsticks, has its unique application method, some general steps can guide you towards a flawless application every time. Let's delve into the nuances of this beautiful art.
The Steps to Lipstick Perfection
To get that perfect pout, follow the below steps:
Start with a clean slate. Exfoliate your lips gently using a lip scrub or a toothbrush to remove any dead skin. Follow it up with a moisturising lip balm. This ensures a smooth canvas, especially if you're reaching for Lancôme's  ultra ma tte shades like those in the L'Absolu Rouge Drama Matte range. It's a comfortable long-stay matte lipstick that offers intense colour and doesn't smudge and stays intact for hours.
Choose a liner that matches your lipstick or is a shade darker. This defines the natural border of your lips and prevents the lipstick from feathering out.
Whether you're using a lip brush or applying directly from the bullet, always start from the centre of your lips and move outwards. For a powdery lipstick finish, the L'Absolu Rouge Intimatte range by Lancôme offers a soft matte look that's chic.
Blotting between layers ensures longevity. After your initial application, lightly press a tissue to your lips and then apply a second layer. This technique is a winner, especially when using liquid lipsticks. Try the L'Absolu Rouge Drama Lip Ink, formulated with a revolutionary water-in-oil emulsion which is two times more pigmented, yet four times thinner than traditional lipstick.
For that ultra-defined look, use a concealer around the edges of your lips to correct any mistakes and make your lips pop. A touch of highlighter on your cupid's bow adds the perfect finishing touch.
Five Tips for the Perfect Pout
And now that you've got the steps right, a few tips to keep in mind so that you choose a lipstick  that suits you and always have plump hydrated lips to experiment with.
Know Your Undertones: While every shade has its charm, knowing your skin's undertone can help you pick colours that complement your complexion best. For instance, those with cool undertones might find berry and blue-based reds more flattering. While those who have a warm undertone would complement warm colours such as orangey-red, brick-red, and terra-cotta.
Pick the Right Finish: While a creamy finish like L'Absolu Rouge Cream Lipstick offers a lustrous look, a matte finish provides a bold statement. Experiment and find what feels best for your style.
Hydrate your Lips: No matter the lipstick, moisturised lips always look better. Keep a lip balm handy and apply it regularly, especially before putting on lipstick.
Mind the Occasion: A vibrant shade might be perfect for a night out but consider subtle hues for professional settings.
Maintenance Matters: Regular touch-ups, especially after meals, keep your lips looking fresh. Carrying a compact mirror can be a lifesaver.
In the vast and vibrant world of cosmetics, few items command the attention and allure of a perfectly applied lipstick. With the right techniques and a dash of confidence, your lips can become your most compelling canvas. Times when you want to switch things up, you can opt for lip glosses for that colour and shine which is manageable and lightweight!