PLUS SIZE WEDDING DRESS INSPIRATION
3 min read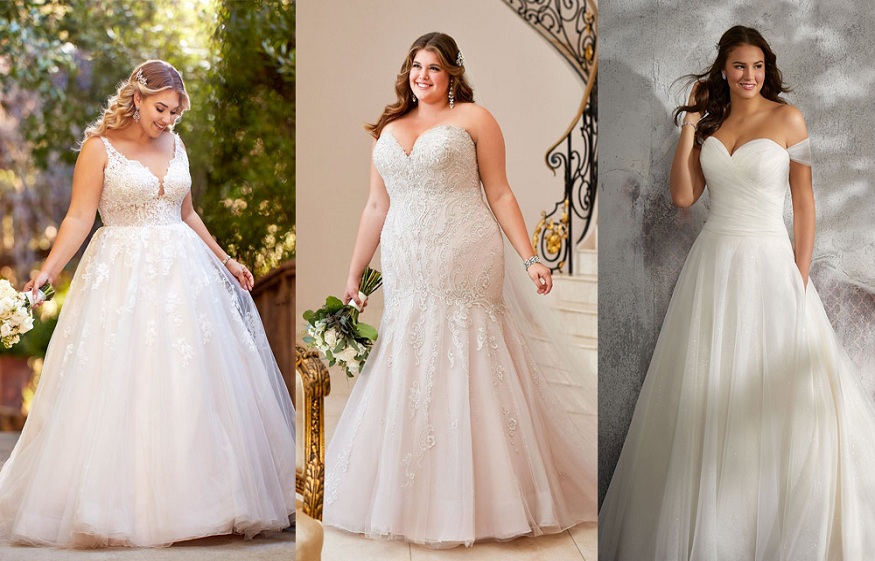 There are many brides-to-be who, as soon as they make their marriage proposal, take it into their heads to lose weight to get into the dress of their life… What if we thought otherwise? What if we did the opposite and you find the dress that will perfectly suit your body, your morphology?! This is the message conveyed by this photo shoot dedicated to plus size brides. And to talk about it better, I leave the floor to Camille, the organizer of this special bridal plus-size inspired shoot!
plus size wedding dress inspiration
BEAUTIFUL IN A PLUS SIZE WEDDING DRESS
I've been thinking about this shoot for a long time, and this year, with the health situation, as a wedding planner and officiant, more than 60% of my weddings have been postponed to the 2021 season, enough to find time to finally achieve all the projects put aside for a while! This is where everything started for the implementation of this project!
HOW DID THE IDEA FOR A PLUS SIZE WEDDING DRESS COME ABOUT?
I myself did, a few years ago, more than a size 50, my story is that I lost more than 60 kilos, and today I have regained weight and that I feel good as I am! But I also know what it can feel like when a girlfriend offers to go shopping, and above all, I know the questions you can ask yourself the day you start talking (or in my case to enter ) in the world of marriage.
We present to you the partners of the blog, the rest of your article just below:
We imagine the dress, well rather THE DRESS! And there, we quickly realize that few saleswomen are able to advise with kindness and professionalism on sizes that go beyond a basic 44.
And then, I admit that I'm also tired of reading testimonials from future brides who see themselves even refusing to let them try on wedding dresses on the pretext that they won't "fit in", that they are going to "damage the dress" or any other excuse. As a wedding planner I experienced this situation with one of my brides, and as much to tell you that I no longer set foot in this shop (well in truth it has since closed but still!). It is unfair !
So that's why I had the idea for this plus size wedding dress shoot, that's why it's important and why it speaks to me. Because after all, the "summer body" as it is called, is your body, no matter the height, weight, measurements or any other criteria you do every season!
HOW DID THE ORGANIZATION GO?
The three models chosen to wear the wedding dresses are two friends and a colleague, and all three are photographers, which immediately solved the problem of who would take the photos. So it was Axelle M Photographe, Stephanie Wey from Atelier Image and Emily C Photography who lent themselves to the game of being models and photographers!